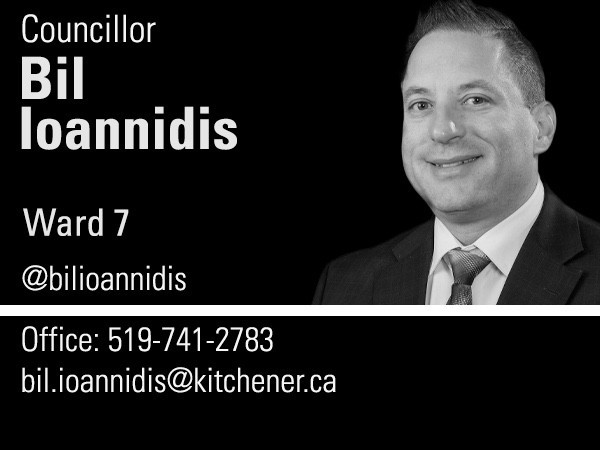 Our community is evolving which means that we must continue to address the changing needs of our citizens. Affordable housing is an enormous challenge, not only for our City but across the entire country. Every community is unique and requires a tailored approach to solving this complex problem. A comprehensive review of the City's Bylaw, commonly known as CRoZBY, is one way the City is working to meet the diverse needs of our community. I am encouraged that Council has endorsed an update to Kitchener's residential zoning based on this review. The update to the zoning bylaw is an important step towards improving the affordability of rental units in Kitchener, allowing a more flexible range of housing types. New types of rental units on residential properties, such as apartments above a garage or "coach houses," and small structures separate from the main building will now be permitted. Up to two additional dwelling units such as basement apartments, granny flats, backyard tiny houses will now be allowed on most residential lots. These changes allow for a range of housing types including midrise and high rise apartments near to transit. The update will improve the compatibility of larger development projects with existing neighbourhoods by limiting building height within the immediate vicinity of single-story homes. What this means for our community is more housing options and an integrative approach to meeting the needs of our community through the design and landscape of our city. Although this will not solve the issue of affordability, it is a step in the right direct.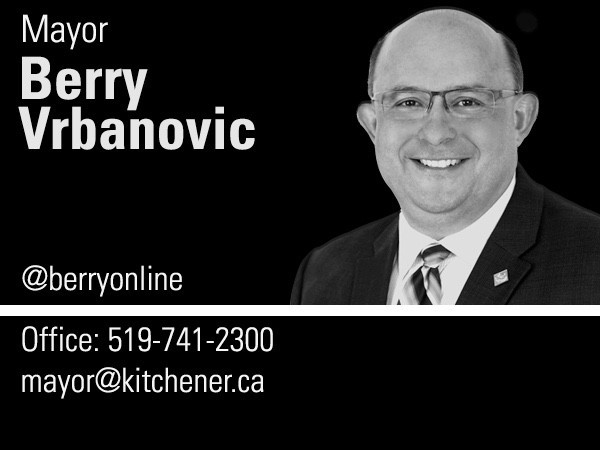 Wow! It is hard to believe that the year continues to whiz by us and we're into November already. Before we know it, the snow will be flying in significant ways and we'll be in the thrust of winter. Good luck as you complete all the outdoor household preps before winter arrives.


​


REMEMBRANCE DAY


Next Monday marks Remem-brance Day. It's important that we continue to take time to remember those who have given their lives through wars and peacekeeping missions so that we can continue to enjoy the democracy and freedoms which we all enjoy today. I encourage you to attend the ceremony in Downtown Kitchener at the cenotaph beginning at 10:30am, or if you can't attend, take a couple of minutes at 11am to remember the sacrifices made by others on our behalf. I will be away for Federation of Canadian Municipalities (FCM) related meetings that day, so I thank Acting Mayor John Gazzola and the Members of Council who will lay the wreath on the city's behalf at the ceremony and I will take time at 11am to remember our fallen. #LestWeForget


​


MAYORS' ECONOMIC DEVELOPMENT MISSION


This week, I am travelling with my colleagues Waterloo Mayor Dave Jaworsky, Cambridge Mayor Kathryn McGarry and Waterloo Region Economic Development Corporation CEO Tony LaMantia on an economic development mission in the San Francisco and Los Angeles areas to support our community's investment marketing efforts. The group is meeting with several California-based companies with new and expanding operations in Waterloo region to build stronger strategic relationships with headquarters leadership. We are also meeting with key investment intermediaries, including site selectors, venture capitalists and business executives to promote the unique talent value proposition and benefits of investing in Waterloo region. Working alongside partners at the University of Waterloo and Wilfrid Laurier University, we will also be working to strengthen ties to alumni that are now in leadership positions in Silicon Valley. Special thanks to our Government of Canada Consulate Generals – Rana Sarkar in San Francisco and Zaib Shaikh in Los Angeles and their teams for all their support in making this mission productive.


​
FEDERAL ELECTION 2019
During the last federal election, together with my fellow Mayors in the FCM Big CIty Mayors' Caucus and the FCM board, we worked hard to bring a variety of municipal issues to the forefront for your consideration during the recent election campaign. These issues included infrastructure investment, affordable housing, climate change, public transit investment, opioid crisis and others. In the weeks of the campaign, many of you approached me to discuss these issues and why they were important to Canada's cities and communities and indicated you appreciated having constructive information to consider ahead of making your decision at the ballot box. I want to thank everyone who took the time to be engaged and most importantly become informed in the issues raised during our FCM #BuildingBetterLives campaign.
I'd like to congratulate everyone who ran in the recent election. You are an important part of our democratic process, and this region was well served by many excellent candidates across all parties in our 5 federal ridings within Waterloo region.
I would especially like to congratulate our 4 re-elected MP's – Bardish Chagger, Bryan May, Raj Saini and Marwan Tabarra and our newly elected MP Tim Louis. I look forward to working with the five of you, together with my fellow mayors and chair, on our shared priorities for this community.
I also want to congratulate and thank Harold Albrecht for his many years of service as the MP for Kitchener-Conestoga. Whether in government or opposition, Harold always made himself available to work with elected local leaders on our shared priorities and I want to thank him and wish him much success in the next phase of life's journey.


​


DECEMBER EVENTS


With the holiday season coming upon us, time to mark some important dates in your calendar. First – Santa Claus will be coming to town before you know it. The annual KW Santa Claus parade will be in a little more than a week, on Saturday November 16th. Next up, don't forget about our much beloved annual, Christkindlmarkt which will run from December 5th to 8th this year at Kitchener City Hall, on Carl Zehr Square and on King Street between Young and College. Watch for more event details in my December column.