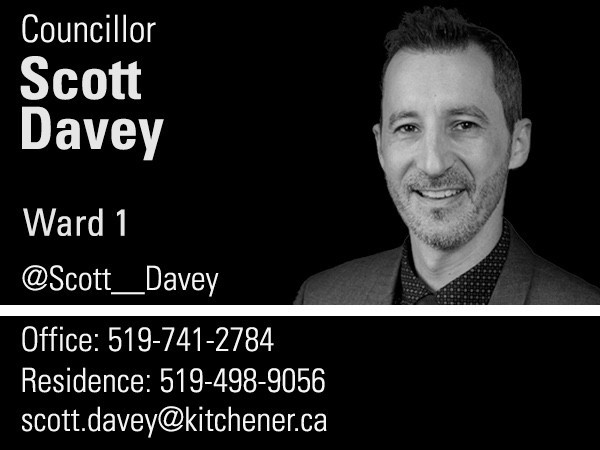 The Fast and the Furious(ly loud): One of the more common complaints I receive has to do with vehicles. While the primary concern is people speeding through residential neighbourhoods, there are also concerns for vehicles that are needlessly loud. Council has already approved a pilot project to attempt to deal with the former issue by-way-of a speed limit reduction from 50kph to 40kph on side streets (40kph to 30kph in school zones.) Unfortunately, the Regional level of Government is in control of the police, so there will not be accompanying enforcement, which clouds my expectations for success. As for the latter concern, I was young once too but for the life of me, I cannot comprehend the rationale for putting a big fat exhaust pipe on a circa 2005 Toyota Corolla. If the goal is to annoy everyone around you while not materially affecting the performance of your vehicle, well... congrats? The problem in dealing with either of these issues goes back to law enforcement being the only tool. The police do great and important work, but they are also very expensive (both in salaries and vehicles/equipment) to deal with these rampant and recurring issues. It's time we start exploring new technologies. Cities now have the authority to use speed cameras and it's a discussion we're going to need to have. Few care if someone is doing 120kph on the 401, but speeding on a residential street is something else. As for noisy cars? They're already piloting a microphone-based project in Paris that I'm sure will one day be integrated into the same device.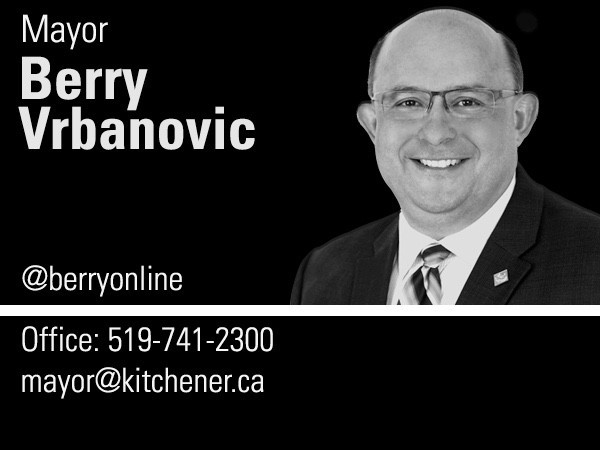 Welcome to September everyone! It's hard to believe that the final days of summer are upon us and in less than a couple of weeks, Fall will be upon us. I hope you had a great summer enjoying many of the events and festivals around KW, and don't forget that the 51st annual KW Oktoberfest will take place from October 11th – 19th. Make sure you get out and enjoy some of that Gemutlichkeit spirit!

​Kitchener-Waterloo Hosts Federation of Canadian Municipalities Board Meeting
This week, our two communities are hosting the Federation of Canadian Municipalities (FCM) September board meeting. The last time we hosted was in 2011-12, when I had the honour of serving as FCM's President. Mayor Jaworsky and I are busy this week, together with our municipal teams, showcasing our two communities to the over 100 mayors and councillors from across Canada who are here for this important meeting. A big part of the meeting will deal with FCM's strategy concerning municipal issues in the upcoming Federal election, which will take place in October.
​


Mayors Meet in Toronto to Talk Transportation


Last Sunday, I joined Toronto Mayor John Tory, FCM Big City Mayor's Caucus Chair & Edmonton Mayor Don Iveson and others for Mayor's Day during the NACTO conference being hosted in Toronto this week. The meeting was an opportunity to hear from one of the world's foremost authorities on urban transportation, Janette Sadik-Khan who worked as New York's Transportation commissioner from 2007-2013 under Mayor Bloomberg. It was also an opportunity to discuss next steps for Canadian cities like Kitchener and Waterloo region in terms of seeing all the federal parties prioritize transit investments in their platforms as well as discussing initiatives like Complete Streets and Vision Zero for our communities. I am convinced that this will continue to be a major topic in the months and years ahead at both our local and regional Council tables.
​


Protected Bike Lanes


Last month, I had the pleasure of joining Councillors Ioannidis, Chapman and Johnston, as well as city staff and members of our cycling & trails advisory committee as we launched the first leg of our new protected bike lanes in the City of Kitchener! The stretch that has been completed so far is along Queen Street near the Forest Heights Community Centre and got several thumbs up from those of us who tried them out. Watch for more roads being completed this year, and additional investments in this 21st century urban transportation infrastructure in future years.
​


City of Kitchener Strategic Plan and Sustainable Development Goals


Later this week, watch for the release of our new 2020-2023 City of Kitchener Strategic Plan. The new plan, built with the input and support of citizens and community partners, will guide City Council and our administration in the direction of the City over the next four years. This new plan will also be aligned with the UN's 17 Sustainable Development Goals which Canada and the nations of the world have adopted. Thank you to everyone who has helped us develop this plan. Both my colleagues on City Council and myself are committed to working collaboratively with our community and city staff to see this plan come to fruition.
​


City Receives Additional $6.9 million in Federal Gas Tax Investments


In Budget 2019, the City of Kitchener learned we would be receiving a one-time doubling of the federal gas tax this year to invest in important city infrastructure. Last week, I announced together with Kitchener Centre MP Raj Saini and Kitchener South Hespeler MP Marwan Tabbara that Kitchener would be receiving more than $6.9 million dollars and would be investing in recreational infrastructure including the Woodside sportsfields, roof replacements at the Victoria Hills Community Centre and The Aud, upgrades to the Vanier Park splash pad, park improvements in all 10 wards throughout the City. These types of investments demonstrate what can be achieved when the federal government and municipal governments work together for our communities.
​


Association of Municipalities on Ontario


Last month, I joined fellow elected leaders from across Ontario at the annual Association of Municipalities of Ontario conference in Ottawa. This annual conference is an important opportunity for us to network with municipal colleagues, learn about best practices and changes in legislation impacting municipalities like the City of Kitchener, and to have meetings with various Ministers and Parliamentary Assistants about issues impacting our community. Either on our own or together with other municipalities in the region or along the TO-WR Innovation corridor, we met with many officials including Minister of Municipal Affairs and Housing – Steve Clark, Minister of Transportation – Caroline Mulroney, Minister of Economic Development, Job Creation & Trade – Vic Fedeli, and the Associate Minister for Small Business and Red Tape Reduction – Prabmeet Sarkaria. Our meetings with our provincial counterparts were very successful and I am hopeful they are a sign of a renewed spirit of collaboration between our two orders of government.



​