To read a copy of our East or West Edition,
click on the front page.​​

Next issue: September 12, 2019
More Kitchener community news...
COMMUNITY CALENDAR

PAC-PARENTS OF ADDICTED CHILDREN - On-going parent and caregiver peer support group. Downtown Community Centre, 35 Weber St. West, Kitchener/ Group meets Wednesday, February 20th, Bi-weekly. Participation and parking is free. www.parentsofaddictedchildren.org
​
COMPOSITION COMPETITION - Between the Ears is thrilled to announce its 2019 composition competition for emerging composers. The festival is seeking proposals for the premiere of a piece that is to take place at Victoria Park (Kitchener, ON) during the Open Ears festival (June 1, 2019). The festival is seeking works that demonstrate elements and awareness of soundscape, the environment, improvisation, play with the space available, and are suitable for a non-traditional performance environment in which audience members can move about freely. Works must be between 20-60 minutes in length. Proposals must be for acoustic composition, there will be no accommodation for compositions involving technology. Composers may submit multiple entries. All submissions must be received by March 1st, 2019. For further inquiries about the 2019 composition competition, please contact info@openears.ca
​
WINTER COAT DRIVE TO HELP HOUSE OF FRIENDSHIP - Now through Friday, March 1, THEMUSEUM in downtown Kitchener has partnered with the House of Friendship and will be accepting donations of men's winter coats and gently used winter boots. In return for their donation, visitors will receive one FREE admission for each coat or pair of boots that are donated. For those wishing to donate, please visit THEMUSEUM during open hours.
WINTER WARMERS - an exhibition of fine art created by Waterloo Region artists, continues at The Gallery throughout the month of February at Frames by Verne, 299 Manitou Drive in Kitchener. Gallery hours: Tuesday to Friday 9:30am to 5:30pm, Saturday 9:30am to 3:30pm. Further information tel 519-489-6038 or email verne@framesplus.ca
​
CONCERT FEATURING SPEED PAINTER JESSGO - Canadian artist Jessica Gorlicky brings her urban chic style and live, colourful creations to the KWS stage for Pops and Paints on February 22 and 23 at 8 pm at Centre In The Square. Led by conductor Lucas Waldin, the concert features a unique blend of art and music as speed painter JESSGO creates three unique works of art live onstage while the orchestra plays. Music includes hits by David Bowie, George Gershwin, John Williams and The Beatles. The concert also features Maxime Goulet's Symphonic Chocolates, which pairs a chocolate with each movement. Chocolates will be available for purchase to enjoy along with the piece. POPS AND PAINTS runs February 22 and 23 at 8 pm at the Centre In the Square, 101 Queen St. N. Tickets can be purchased at kwsymphony.ca or by calling 519-745-4711 or 888-745-4717.
​
CARNEGIE LIBRARY SERIES: Phillip Carter on Restoration - Part of the Architectural Conservancy Ontario's exploration of the Carnegie Phenomenon continues with an evening with architect Phillip Carter of Port Hope on Thurs. Feb. 21 at WalterFedy, 675 Queen St. S. Kitchener at 7pm when Carter will examine the creative ways in which his retrofits and additions to Carnegie buildings have extended their lives without compromising the beauty of their original design. Carter is well known for his library expertise, having completed over 60 public library projects across Ontario. Admission is $8.50 and tickets are available at Eventbrite.
​
NATIONAL CUPCAKE DAY™ - is a coordinated Canadian event to support local shelters, SPCAs, and Humane Societies. National Cupcake Day™ is Monday, February 25, 2019. Register and host your own Cupcake Party at home, school, work, or anywhere you think people will enjoy a tasty treat! Your guests donate to the participating animal welfare charity of your choice, in exchange for a delicious cupcake. Can't get everyone together? No problem! Collect funds online and get cupcakes to your donors at your convenience or send a virtual cupcake with a heartfelt thank you! In 2018, animal lovers across Canada raised over $700,000 in support of their favourite Societies. The campaign has raised $3.15 million to date! Your baking will have a significant impact on the shelters, clinics and animal welfare services in your community, ensuring that their life-saving work continues. For more information on how to hold an event visit support.ontariospca.ca
​
2019 EDNA STAEBLER AWARD CALL FOR ENTRIES – Wilfrid Laurier University is seeking submissions for the 2019 Edna Staebler Award for Creative Non-Fiction, a $10,000 literary award that regognizes excellence in Canadian creative non-fiction. The award is open to works publishers in the 2018 calendar year and distinguished by first-hand research, well-crafted interpretive writing and a creative use of language or approach to the subject matter. Entries must be received by April 1, 2019 to be considered. To obtain an entry form and a list of submission guidelines, visit the Edna Staebler Award website.
​
GLOBAL SKILLS CONFERENCE - This is a one-day conference for job-ready, Internationally-Trained Professionals (ITPs) living in Waterloo Region and the surrounding area. Date: March 6th (Wednesday) Time: 8:30 am ~ 4:30 pm Location: The Crowne Plaza Kitchener-Waterloo (105 King Street East Kitchener, ON N2G 2K8) Registration: https://www.globalskillsconference.com/
​
MARCH BREAK SOLO CIRCUS - Step right up and join us for a sensational mini Cirque du Soleil at the Hamilton Family Theatre Cambridge. Children and parents alike will be captivated by the amazing tricks and high energy physical feats in March Break Solo Circus on stage Monday, March 11 and Tuesday, March 12 at 10:30am. and 2pm. each day.This fast-paced, interactive show stars internationally-renowned magician and juggler Michael DuBois who has appeared on The Jay Leno Show and The Late Show with David Letterman. Tickets are $20 plus HST for all seats. Tickets can be purchased online at www.draytonentertainment.com/circus, in person at any Drayton Entertainment Box Office, or by calling (519) 621-8000 or Toll Free at 1-855-DRAYTON (372-9866).
​
CSC FREE GENTLE EXERCISE CLASSES - Stand Up to Falls. Meet People, Stay Active! Join Registered Kinesiologists to improve balance, strength, and maintain your independence. Classes are held 2pm-3:30pm on Tuesdays, Wednesdays and Fridays at Rockway Centre, 1405 King Street East, Kitchener. Classes start February 5th and run until June. Registration is not required. For more information and other class locations across Waterloo Region, please call Community Support Connections – Meals on Wheels and More at 519-772-8787 and ask for Jenn at extension 228 or email jennm@cscmow.org
​
AT THE REGISTRY THEATRE – For any coming events call 519-578-1570 or buy online at www.registrytheatre.com The Registry Theatre and VOC Silent Film Harmonic present: Häxan: A screening of Benjamin Christensen's 1922 horror docudrama, also known as Witchcraft Through the Ages. Witchcraft from its pagan roots to the witchhunts of Europe. Featuring live musical accompaniment from the VOC Silent Film Harmonic.Thursday, February 28th at 8pm. Tickets: $18, $12 at the door with a Food Bank donation, $5 eyeGO
​
VOLUNTEER AT SUNNYSIDE - Make your new year's resolution about giving to others this year - volunteer to help older adults at Sunnyside! Spend a few hours a week selling refreshments at our Tuck Shop in Kitchener. Money raised through sales will help support older adults. Sunnyside is a long-term care home on a campus that also includes supportive housing, dementia services, and other programs for older adults. To volunteer, call Janice at 519-893-8494, ext. 6372 or apply at: www.regionofwaterloo.ca/volunteeratsunnyside
​
WORTH A SECOND LOOK – The Working Centre's thrift store, 97 Victoria Street North, Kitchener is looking for donations of clothing, books, current magazines, craft and art supplies, sporting goods, housewares, furniture, jewelry, purses, backpacks, hygiene products, pictures, frames, music and movies, radios, stereos, CDs, DVDs, toys and games. The retail outlet's goal is to provide the community with low-cost used furniture and assorted houseware items while keeping reusable goods out of landfills and creating opportunities for employment. Open 9am to 5pm weekdays and 9am – 4pm Saturdays. To donate call 519-569-7566.
​
SCHWABEN CLUB EVENTS - EVERY FRIDAY at the Schwaben Club Keller, 5:00 to 8:00 p.m. Fish Fry. Fridays & Wednesdays KARAOKE with Randall Kuhn's "The Musicscene." Pub Food available. Fridays 8:30 p.m. – until close Wednesdays 6:30 p.m. – 11:00 p.m.Table Tennis – EVERY TUESDAY at the Schwaben Club at 7 p.m. Should you be interested in a few trial games and see if you would like to play it and have fun at the same time; then we would appreciate if you would contact Walter at 519-742-3372 or Ken at 519-894-6695. Saturday, February 23, 2019 – 88th Gruendungsfest (Club Anniversary) – at the Schwaben Club. Music by the Golden Keys. Country Style Dinner, Hall opens 5:00 p.m. Dinner at 6:00 p.m. Member: $33.00,
​
Non-Member: $40.00, Child $13.00 (Child 7 & under free). Tickets available until February 18, 2019. Saturday, February 23, 2019 – Alan, Garth, Elvis - presented by County Fair Productions – at the Schwaben Club. Doors opens 7:00 p.m. Show at 8:00 p.m. Sunday, March 3, 2019 – Filmnachmittag – Schwaben Club Keller – "Freddy und Der Millionaer". Film begins: 2:30 PM, Coffee & Cake available.. Doors open 2pm. Film starts at 2:30pm. Tickets: $15.00 - Call 519 -221-2055, or call the Schwaben Club Office 519-742-7979 for tickets.
​
ADULT DAY PROGRAM - Did you know Trinity Village has an Adult Day Program for seniors wishing to socialize with other seniors? The cost is just $8 per day and the program runs Mondays, Wednesdays and Fridays from 9 am to 1 pm, at Trinity Village Care Centre, on Kingsway Drive, near Fairview Park Mall. For more information call the Day Program Coordinator at 519-893-6320 ext. 235.
​
CHILD WITNESS CENTRE PANCAKE LUNCH - Tuesday, March 5th, 2019 from 12 Noon to 1:30 pm (doors open at 11:30 am) marks the 21st anniversary of the Child Witness Centre's Annual Pancake Lunch fundraiser. While we know it is still a few months away, we're hoping you'll save the date—it just wouldn't be the same without you! It's hard to imagine that last year, 1,255 local children and youth who were victims or witnesses of abuse or crime along with more than 1,400 of their parents and caregivers needed help through the criminal justice process. Event, Partner and Table Sponsorship packages are available as well. Please contact Chris Martin for more information at chris.martin@childwitness.com or call 519-744-0904 x221.
East Edition - 519-578-8228
West Edition - 519-394-0335​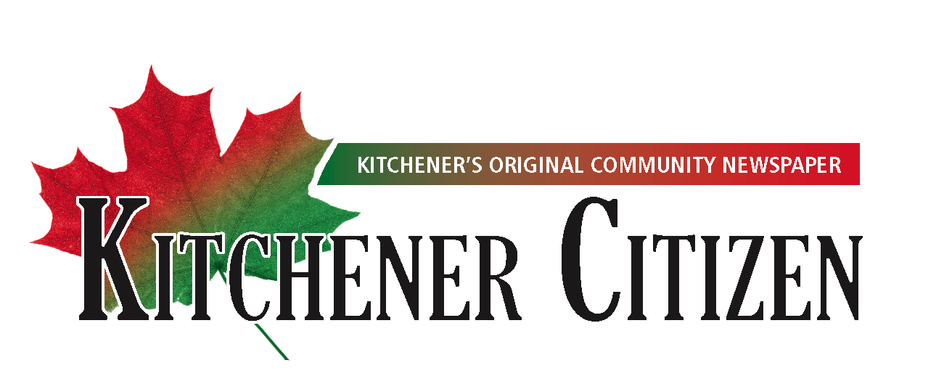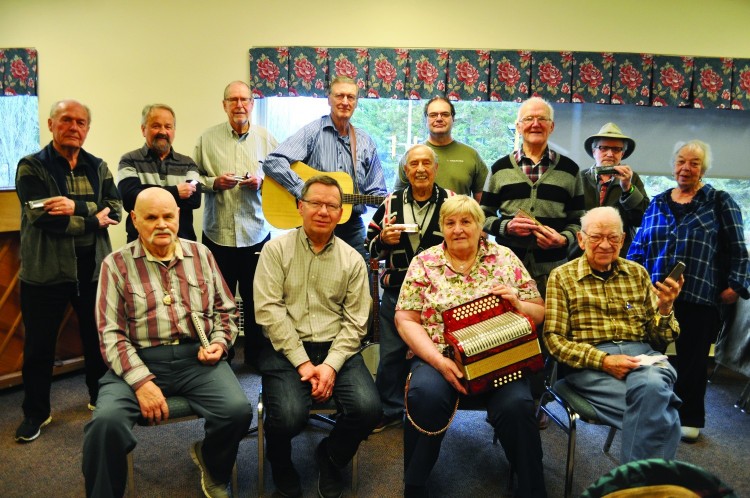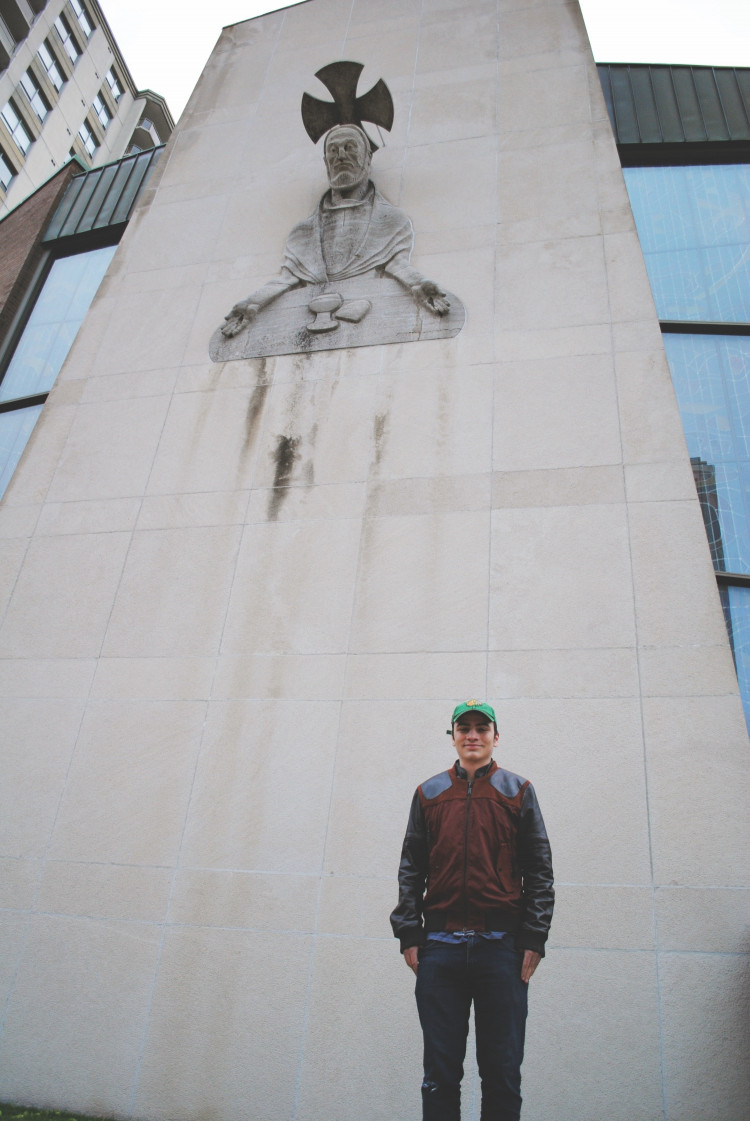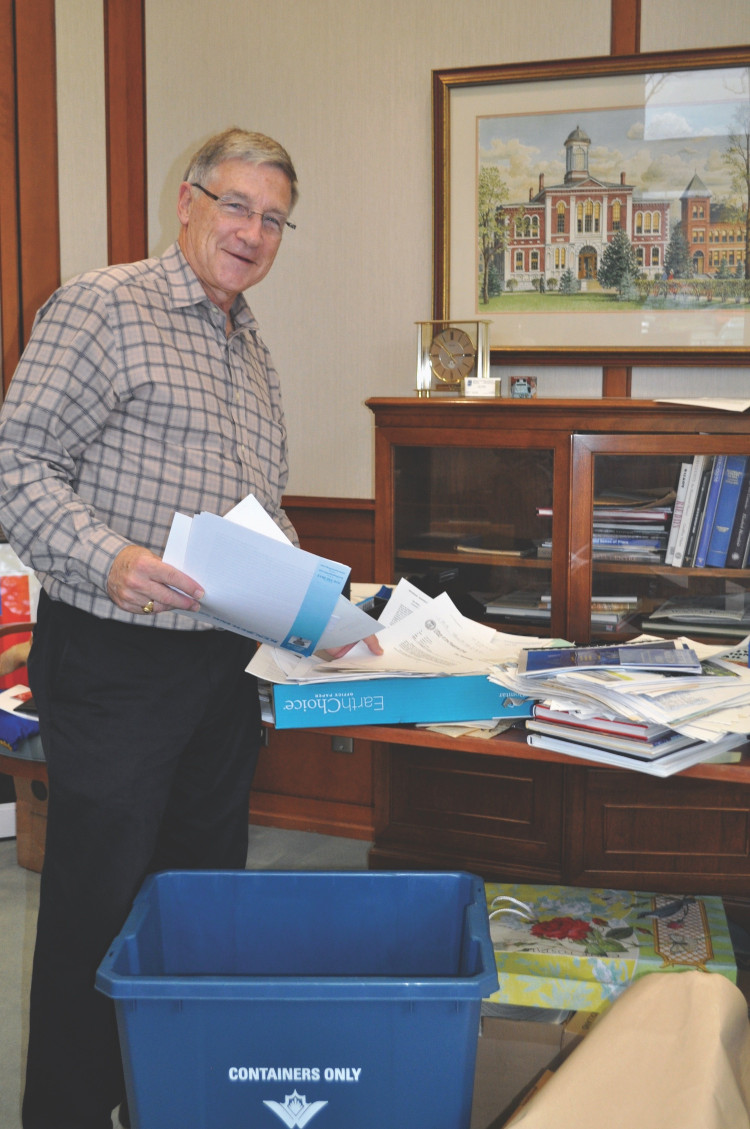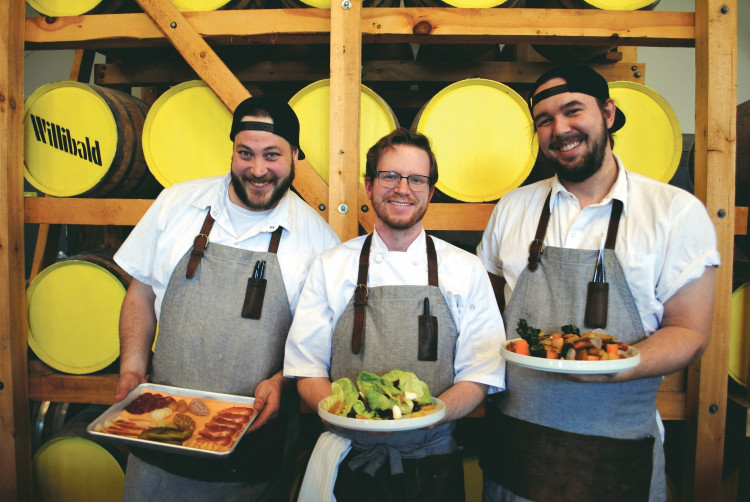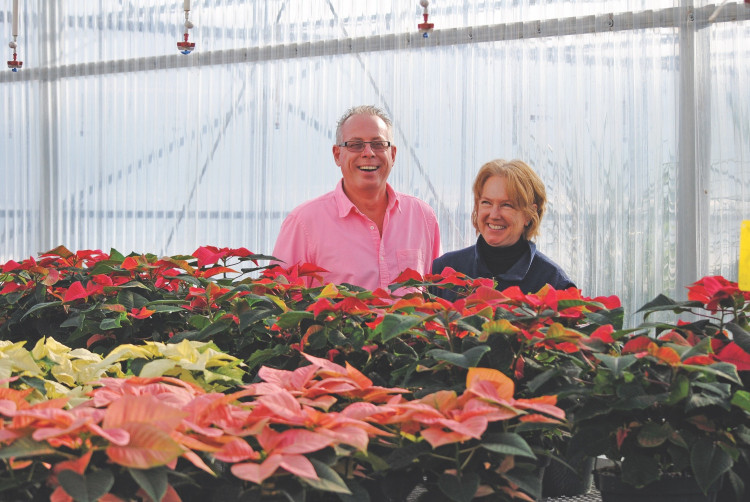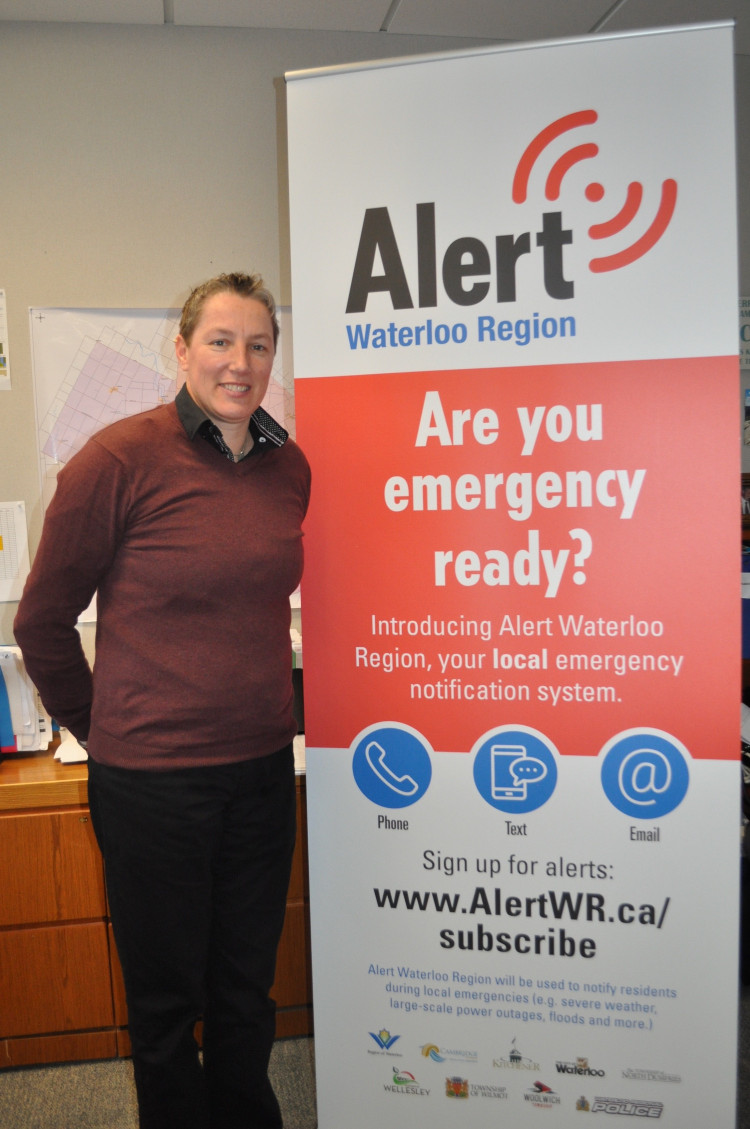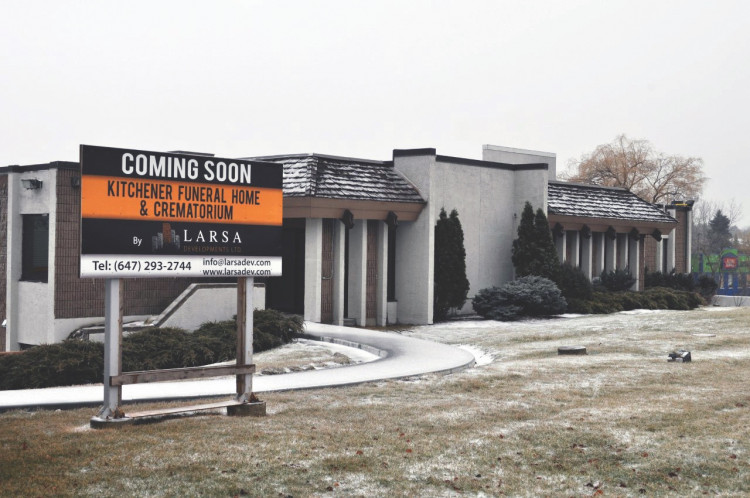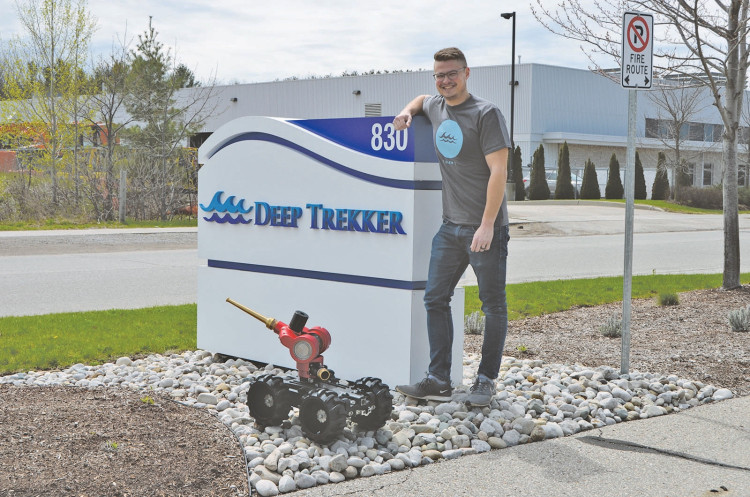 My Ideal City



Kitchener students wrote essays for a chance to participate in televised debate around the Kitchener city council table.

Click on either edition of the Kitchener Citizen above to read their essays.

The Kitchener Citizen is a proud sponsor of
​ My Ideal City.​​​​