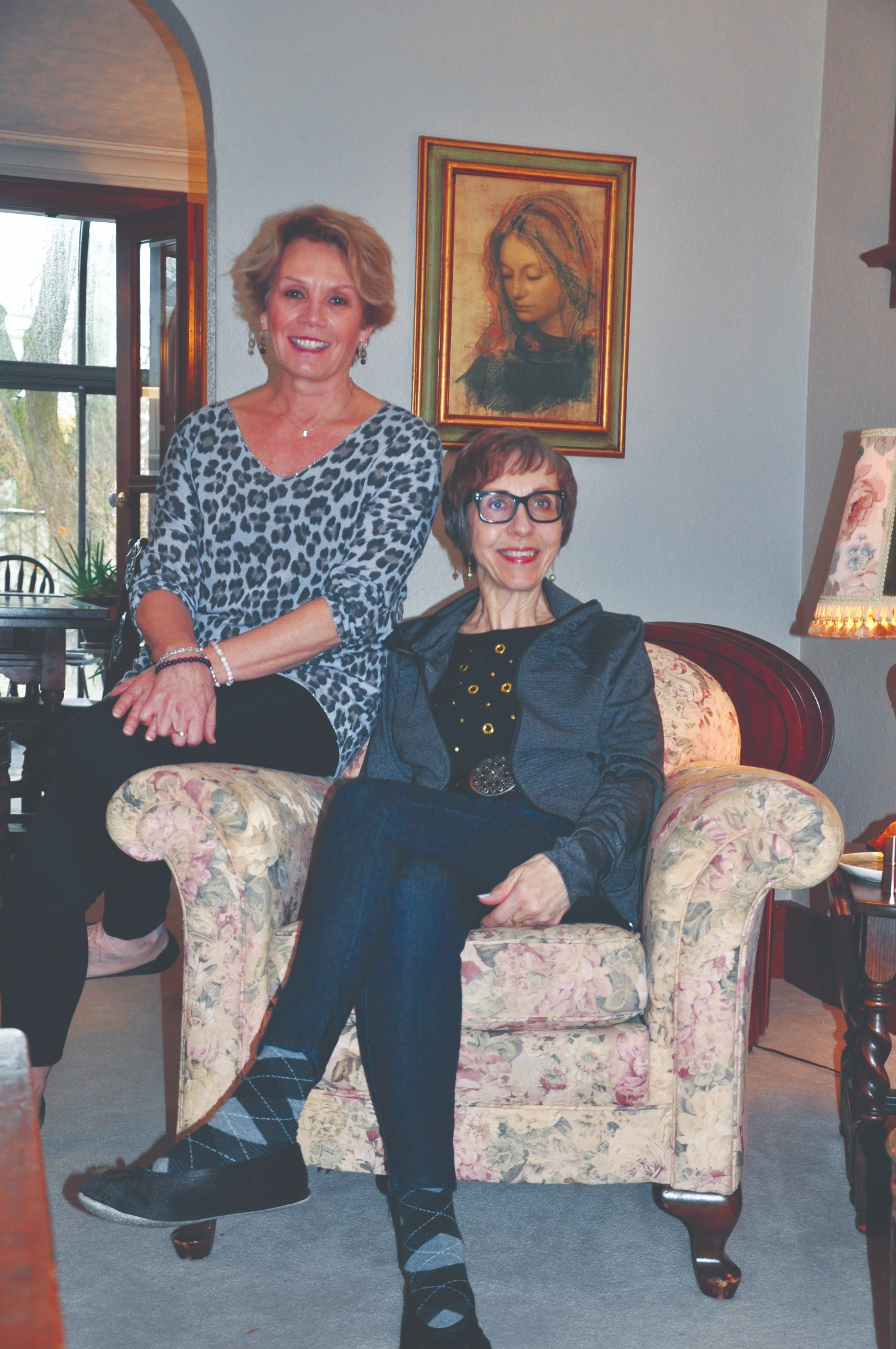 By Carrie Debrone
Kitchener Citizen

​​Pets inspire us in ways we may never dream of.


​What started as a "random thought" by local writer Kathy Storring that someone should write a book about her two pet cats, has resulted in her new children's book titled

Rocki & Emily, A Cat Tale for Kids

.


​
Storring and her friend and award-winning illustrator Diane Shantz, self-published the book's heart-warming story at the end of September.
The project took about six months to complete. The two local women had planned to publish it at the end of the summer in time for Christmas sales, but Storring fell and broke her leg and collarbone near the end of the project and it had to be put on hold for a month while she recovered.


Aimed at children aged four to seven years old, the book tells the story of the cat Rocki, who is dumped at the side of the road and abandoned by her two former owners. Left to fend for herself, she eventually finds a new home, only to discover that her new family already has a cat…Queen Emily, who is threatening and not friendly at first. As time goes by, their friendship grows and the two cats eventually become purr-fect friends.


​"I always wanted to do a children's book," said Shantz.


​"When this came along I thought it would be fun."


​"If a creative idea strikes me I try not to dismiss it too easily. I became curious about this project and once I started doing it, it felt really fun. I loved all the back and forth energy working with Diane. I felt we had a good project and we both wanted to do it well," Storring said.


Having previously worked together at the Waterloo Region Record and Grand Magazine, Storring immediately thought of Shantz as the best person to contribute the beautiful, original watercolour images that now adorn most of the book's 32 pages.


​
"I knew that half the magic of the story would lie in the illustrations, and I knew that Diane could do that," Storring said.
​"With a children's book the illustrations are as important as the story because you can so easily lose a child reader at any point. You have to keep them engaged and really wanting to turn that page," she said.


"We fully collaborated on it. Some of Kathy's words changed my drawings and some of my drawings changed her words," Shantz said.


​"I did the basic story and then would give it to Diane and tell her where I thought the illustrations might fit. Then she'd come back with something even better than I thought of," Storring said.


​They tested their book on some local neighbours to see how their children would react.


​"We heard that they sat through the whole book, so we think we have got the story and the number of pages right," Storring said, adding that she has also heard from a man who bought the book for his cat-loving mom who is in a nursing home.


​"You never know who is going to enjoy your book," Storring said.


​The two cats in the tale belong to the Storrings and the story is based on their years together. Emily, who lived to be 20 years old, died last year. Rocki, who was adopted by the Storring family as a stray, continues to be the family's cherished pet.


​"We didn't do this to make a lot of money, but we did treat it as a serious project. We spent a lot of time looking at children's books in local bookstores, seeing what made them engaging and which ones we considered magical. The challenge, as with everything, is to do it the best that you can," Storring said.


​As to the reporter's obvious question of whether there will be a second book in the future, the two women look at each other.


​
"I do have an idea for a second book,' Storring said with a twinkle in her eye.
"It would probably involve the cats again….or maybe Diane's poodle/bichon frise dog," she laughs.

* * *
Published by Lydia Heins Publishing and with an initial print run of 300, Rocki & Emily, A Cat Tale for Kids, is printed by Waterloo Printing. It is available for $12 at Wordsworth Book Store (where Shantz and Storring also held an author's reading in the fall) in Waterloo, Green Heron Books in Paris, Ontario, and at the She Said Boom book and music store in Toronto. The two women also sold their book at the November Frederick Art Walk and at the Waterloo First United Church's fall artisan show.