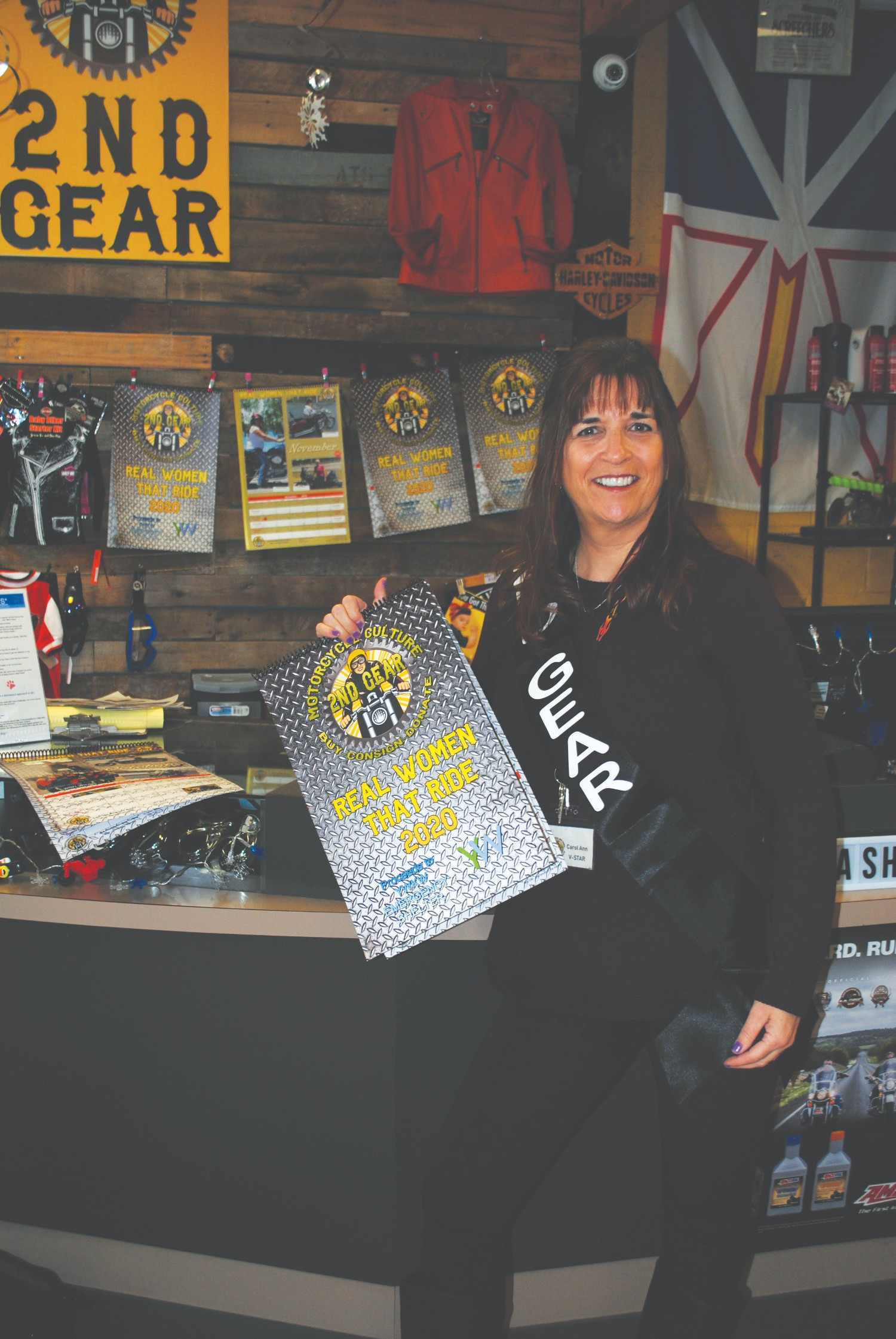 by Helen Hall

Kitchener Citizen
​December 5, 2019​​​


​
When Carol Ann Whalen created her first Real Women that Ride calendar in 2018, she wanted to "break the stereotypes" about women who ride motorcycles.
"Nobody is going out riding a motorcycle in a bikini," she laughs.
She decided to create a calendar with real riders, and then donate the proceeds to a charity.
​
Now in its second year, the 2020 Real Women That Ride calendar is donating its proceeds to the YWCA Emergency Women's Shelter in Kitchener.
​
Whalen put out a call for photographs and was flooded with photos of women, young and old, on their motorcycles.
​
And they came from all over southern Ontario, with quite a few from Waterloo Region.
​
She said she looked for photos that demonstrated "empowerment, storytelling and women supporting each other."
​
She said the great majority of women who ride are over 40 years old.
​
"I've been riding most of my life," she explained.
​
Whalen opened 2nd Gear Motorcycle Culture and Collectibles on Northumberland Street in Ayr in April 2017.
​
Riding is one of her passions, as is film production. Whalen and Rob Currie have owned C to C Productions in Kitchener for over 30 years. C to C Productions is a professional production company that creates videos to instruct, promote, demonstrate, document, advertise and communicate. She also worked at CKCO television (now CTV Kitchener) for three years. She was hired during the1988 Olympics to fill in for the crew that went to Calgary, and was the first female hired in technical operations.


With her first calendar, she was able to raise over $5,000 to help train a service dog for a young girl in Innerkip. She is hoping this year's calendar is just as successful.


​You can purchase a calendar by dropping by the 2nd Gear store at 148 Northumberland Street in Ayr or by calling Whalen at 519-897-9867.